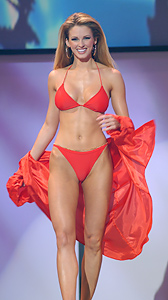 Fans are furious that their favorite to win didn't even make the top 15 this year…
A shocking beginning to the Miss Universe 2010 has made fans furious as the very beautiful, very intelligent Miss USA 2010 Rima Fakih did not I repeat did not make the final 15.
Thats right, the woman who has proudly held the Miss USA crown for the past few months received the shaft in this years coveted competition with an elimination after the first round of 15 were announced.
Many believed that Rima Fakih had the potential to become this years winner but weve just watched the live footage and we can assure you she didnt make the top 15.
Tags: miss usa